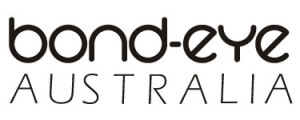 Bond-Eye Swimwear is an all Australian women and kids swimwear label inspired by the famous Bondi Beach. Made from the highest performing fabrics that not only maintain shape and colour from the sun & salt, Bond-Eye promotes sun protection as many suits have a UPF rating of 50+.
The women's line offers looks that are feminine/flirty, sophisticated/soft, festival/tomboy, and like Bondi, the ranges are confident, golden, fashion-forward with that hidden edge.
Australia's sun-fun kids swim line offers swim gear for girls & little guys aged from birth to 12. Inspired by the Bondi vibe the designs are fun, vibrant and insanely happy.
Our newest line, Robyn Lawley Swimwear was inspired, designed and created by Robyn Lawley herself. A fuller figure model, Robyn's vision was to create swimwear for women with curves, giving them body confidence through flattering design.
Enjoy the sunshine and JUST BE.